It would be our pleasure to assist you in all your Santa Fe real estate goals. We offer personalized service for Buyers and strategic marketing programs for Sellers.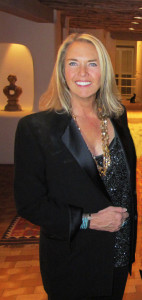 Marilyn Foss
Experience Counts
During my more than 25 years of "Putting People and Properties Together," I have successfully closed hundreds of transactions, building long term relationships with happy clients. To continue in this tradition of exemplary personalized service in this new Internet-focused era of real estate, I have brought together a team with differing and complimentary expertise to ensure we fulfill our client's goals by offering state of the art professional service and results.
Take a look at my listings or the latest MLS listings for Santa Fe. You can reach me via e-mail or by calling to [telnumlink](505) 231-2500[/telnumlink]. You can also contact me directly from any listing by clicking on the appropriate option!